To maximize your value of from the Blancco solutions we recommend that you take us up on the offer to include our professional services when doing your deployment. Our experts will support you hands on and make sure you are able to implement Blancco best practices into your IT environment.
Just send an email to enquiry@tech-titan.com and articulate your needs, and we will put together a custom services solution for you.
Professional Services Provided by Blancco*:
Deployment, installation and upgrade services

Blancco product implementation planning and installation
Updating existing Blancco environment

Custom training

Customized product training
Blancco Certified Engineer training

Process optimization

Server/PC volume erasure production line optimization
Evaluation and deployment of remote erasure options and process
Data Center erasure process optimization for both loose drives, Servers and SANs, including solution configuration
Integration with third party systems
* Please note we may use Partners to perform Professional Services on our behalf.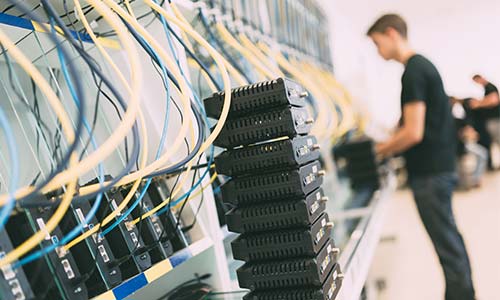 Have special industry requirements or lack the ability to scale erasure processes in-house? Do you need someone to manage the erasure process for you?
Blancco has an extensive international partner network, including software distributors and resellers that can cater to your industry requirements. For professional services, we partner with various managed service providers, that are certified to provide Erasure-as-a-Service (EaaS). EaaS partner certification includes a rigorous certification process that promotes knowledge around products, optimizations, erasure scenarios and audit trail accountability. This certification must be renewed every two years. As part of the certification, Blancco provides the partner with onsite support, as well as updated quarterly trainings on the latest feature and process releases. Working with a Blancco EaaS-certified partner provides you confidence that you're following the latest in data erasure best practices and adding efficiencies across your enterprise.
Have assets that have reached end-of-life? Blancco has an extensive list of IT asset recyclers, refurbishers and remarketers to help.